About Lincoln Office
Lincoln Office offers commercial interior design services and furniture. Starting as an office supply store in 1935, we are now one of the largest office furniture dealers in the Midwest. Lincoln Office has been in Northwest Indiana for over 30 years.
The Future of Lincoln Office
We'd like to initiate and lead projects that push the boundaries of conventional interior design, positioning the company as a trendsetter.
Why I Joined Northwest Indiana's Chamber of Commerce
Our team at Lincoln Office had been looking into different chambers in our area. We felt that Crossroads had the perfect mix of membership and personal attention. Crossroads has been a great catalyst to connect with new clients and build partnerships with other businesses in our community.
About Lisa Szirovecz
Lisa grew up one of three kids in Highland, Indiana. After high school, she had various jobs, including being an administrative assistant and working at a bank. At 29, she decided that she needed a change. Lisa started school at Harrington College of Design in Chicago and finally found her passion. She began her design career at Lincoln Office as an interior designer while studying for the NCIDQ Certification. Upon becoming certified, she became the lead designer on her own projects and was promoted to Account Manager. Eventually, she took the opportunity to become the Director of Sales and Design for the Indiana team. Since her promotion, she has grown as a leader and looks forward to improving and expanding the business.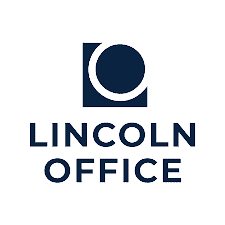 Name of Business: Lincoln Office
Director of Sales: Lisa Szirovecz
Email: sziroveczl@lincolnoffice.com
Phone: 219-644-9586
Website: www.lincolnoffice.com